Who Is Jesus?

Who is Jesus?
There is no more important question to answer than "Who is Jesus?"  Myriads of answers are given by both secular and religious people in our society.  Some say that Jesus was a man who led a failed revolution and was executed for his crimes.  Others say that Jesus was a great moral teacher.  Still others say he was a prophet of God in a long line of prophets.  But what is the testimony of those who were with him when he lived upon the earth?
To this day we have the record of eyewitnesses available for us to read in the four gospels of Matthew, Mark, Luke, and John.  Matthew and John were themselves apostles who spent three years with Jesus directly.  Mark and Luke, while not apostles, gathered their information from those who were eye-witnesses to Jesus' life.  As Luke states, "Inasmuch as many have undertaken to compile a narrative of the things that have been accomplished among us, just as those who from the beginning were eyewitnesses and ministers of the word have delivered them to us, it seemed good to me also, having followed all things closely for some time past, to write an orderly account for you, most excellent Theophilus,  that you may have certainty concerning the things you have been taught" (Luke 1:1-4).  Luke wrote what eyewitnesses of Jesus' life had "delivered" to him.
So what do these eyewitnesses testify concerning the identity of Jesus?  They tell us that similar to today there were a variety of opinions among the people.  Some of the Jewish scribes thought Jesus was a demon-possessed man (cf. Mark 3:22).  The crowds had a variety of answers: "Some say John the Baptist, others say Elijah, and others Jeremiah or one of the prophets" (Matthew 16:14).  But those who had been with Jesus and taught by Jesus clearly declare that Jesus is "the Christ, the Son of the living God" (Matthew 16:16).
But what does this declaration mean?  While there is much more that needs to be said by way of explanation, briefly consider one part of this declaration.  Jesus is the Christ, which means he is the long-awaited Messiah, a word that literally means "anointed one."  In the Old Testament period, three kinds of people were anointed in Israel: prophets, priests, and kings.  These men were anointed to their office by laying on of hand and anointing with oil.  This anointing represented being set apart for the task they were entrusted with by God and the empowerment of the Holy Spirit to fulfill that task.
But one of the problems with the prophets, priests, and kings of Israel is that they did not fulfill their offices perfectly or perpetually.  There were times when they abused their office (like when King David committed adultery with Bathsheba and murdered her husband Uriah in 2 Samuel 11).  And all of their terms of service came to an end, for they all died.
But the prophets of old spoke of one who would come as the perfect prophet, priest, and king.  As the prophet Jeremiah said, "Behold, the days are coming, declares the Lord, when I will raise up for David a righteous Branch, and he shall reign as king and deal wisely, and shall execute justice and righteousness in the land.  In his days Judah will be saved, and Israel will dwell securely. And this is the name by which he will be called: 'The Lord is our righteousness'" (Jeremiah 23:5-6).  God through the prophets foretold of a King from the line of David that would reign forever, for God said, "I will establish the throne of his kingdom forever." (2 Samuel 7:13b).  That anointed one to come is none other than Jesus, who is the Greatest Prophet (greater than Moses), the Great High Priest (who ever lives to represent His people), and the Greatest of Kings who is called "King of kings and Lord of Lords" (Revelation 19:16).  Jesus is the Lord's Anointed who is the climactic figure in whom God's purposes to bring glory to Himself and salvation to all who trust in Him are fully and finally accomplished.
Who do you say that Jesus is?  Your eternal destiny hangs upon how you answer that most vital of questions.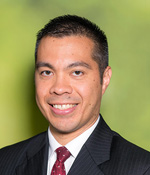 John Miller
Grace Baptist Church
Carlisle, PA