WHAT TO EXPECT
Keynote Speaker – Mark Raines
REGISTRATION IS NOW CLOSED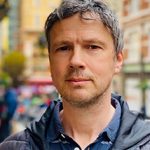 Pastor Raines grew up in Norfolk, England, and after studying Humanities at Manchester went to work in local government. In 2000 he felt a call to pastoral ministry and spent two years at London Theological Seminary before moving to Grand Rapids to complete a Master of Divinity degree at Puritan Reformed Theological Seminary. He has been married to Abigail (from the Philippines) since 2003. They have two children and together have served churches in London, South Africa, Michigan and East Haven, Connecticut where he has pastored since 2014.
Preaching
Pastor Raines will direct our thoughts toward our God of Wonders –
God of Wonders in Creation – Session 1
God of Wonders in Providence – Session 2
God of Wonders in the Family – Session 4
God of Wonders in Salvation – Session 5
"Who is like you, O LORD, among the gods? Who is like you, majestic in holiness, awesome in glorious deeds, doing wonders?" Ex. 15:11
Missionary Biography
Pastor Simon O'mahony Grace Baptist Church Carlisle – Session 3
Nursery/Children's Classes
Nursery will be available for ages 0-3 for all sessions. Children's classes ages 4-12 will be available for the 9:30am sessions Friday and Saturday.
Location
The conference this year will be held at the Bongiorno Conference Center located at 430 Union Hall Rd, Carlisle, PA 17013. To learn more about the center and the facilities click HERE.
Activities
Pool, gym, 18 hole disc golf course, game room, tennis, pickle ball, stroll the nature trail on the 136 acre campus, make new friends …
---
WHAT DOES IT COST?
There are two options for attending the conference:
"All In" package which includes use of facilities, 5 sessions 6 meals and two nights HOTEL-STYLE lodging.
"Day" package which includes all of the above without the lodging piece – You can select all days or just the one's that suit your schedule.
All In
Adult: $171
Teen: $135
Child: $84
Day
Thurs Adult/Teen: $38
Thurs Child: $29
Fri Adult/Teen: $58
Fri Child: $39
Sat Adult/Teen: $40
Sat Child: $30
All rates are per person and children 0-6 are FREE. All prices increase $5 after March 20th.
SCHEDULE
Questions? Email registrar.rbfc@gmail.com.
Registration is now closed.