WHAT TO EXPECT
Keynote Speaker – Jeremy Walker
Jeremy Walker serves as a pastor of Maidenbower Baptist Church, Crawley, UK and is married to Alissa, with whom he enjoys the blessing of three children. He has authored several books including The Brokenhearted Evangelist, Life in Christ, Anchored in Grace and Our Chief of Days. He is also a member of the Evangelical Press Board and book review editor for the Banner of Truth magazine.
Preaching
Session topics will be updated soon.
Session 1
Session 2
Session 4
Session 5

Missionary Biography
TBD – Session 3
Nursery/Children's Classes
Nursery will be available for ages 0-3 for all sessions. Mother's will not need to serve, nursery staffing is included in the cost of registration. Children's classes ages 4-12 will be available for the 9:30am sessions Friday and Saturday.
Location
The conference this year will be held at the Bongiorno Conference Center located at 430 Union Hall Rd, Carlisle, PA 17013. To learn more about the center and the facilities click HERE.
Activities
Pool, gym, 18 hole disc golf course, game room, tennis, pickle ball, stroll the nature trail on the 136 acre campus, make new friends …
---
WHAT DOES IT COST?
There are two options for attending the conference:
"All In" package which includes use of facilities, 5 sessions 6 meals and two nights HOTEL-STYLE lodging.
"Day" package which includes all of the above without the lodging piece – You can select all days or just the one's that suit your schedule.
All In
Adult: $195
Teen: $145
Child: $95
Day
Thurs Adult/Teen: $28
Thurs Child: $28
Fri Adult/Teen: $48
Fri Child: $48
Sat Adult/Teen: $30
Sat Child: $30
All rates are per person and children 0-4 are FREE. All prices increase $5 after March 20th.
SCHEDULE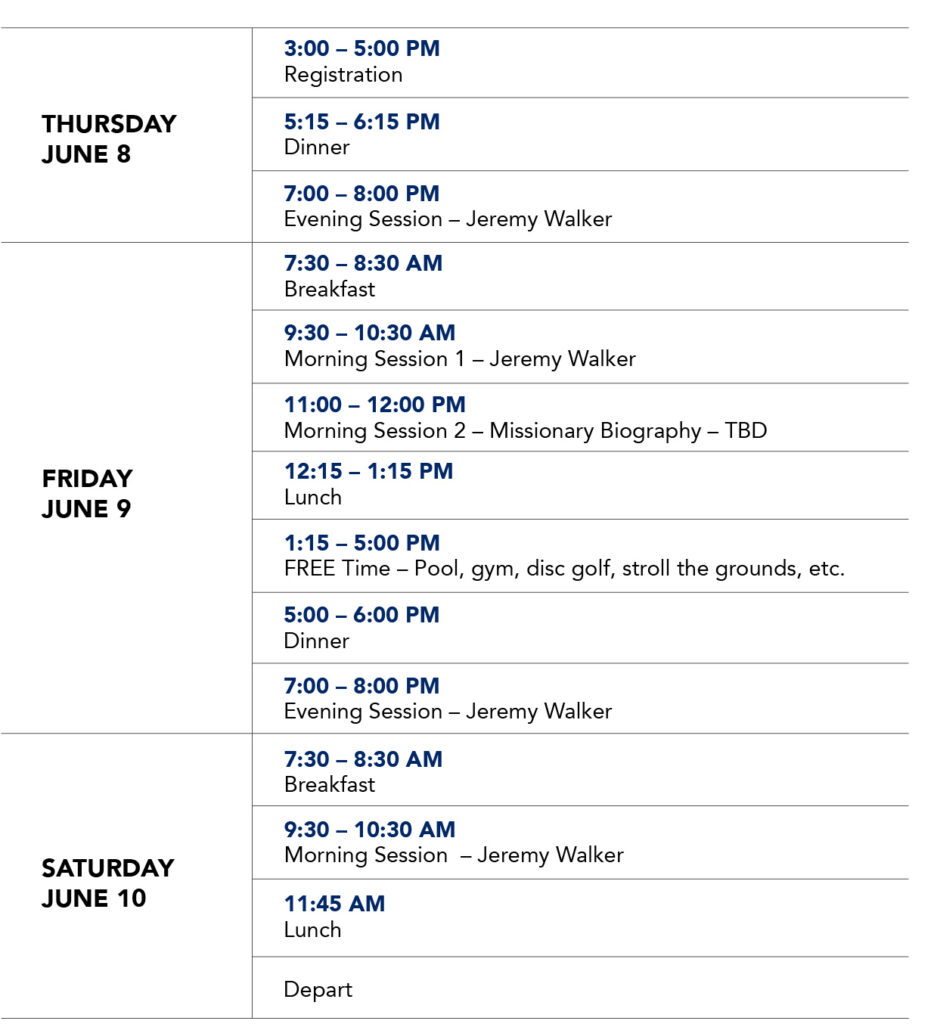 Questions? Email registrar.rbfc@gmail.com.