Discovering the real and the true

Discovering the real and the true
Ever paid a lot of money for something that turned out to be fake? That sometimes happens to people. They think that what they've bought is the genuine article and worth every cent they paid for it. Then they find out the truth. It isn't genuine after all. They've been taken in. The thing they purchased isn't worth a fraction of what they paid for it. All that money wasted!
Did you know that it's exactly the same with Christianity? There is a Christianity that is real and true. But there is also a counterfeit Christianity. And lots of people can't tell the difference. They think that the version they're hearing in church or seeing in someone's life is completely genuine. This is what Christianity is about, they're told. This is what it looks like. And they believe it. But they are mistaken.
It's a problem that's been around for a very long time – actually from the very dawn of Christianity itself. One of the letters of the Apostle Paul in the New Testament part of the Bible is called Galatians. What's it about? This very problem of counterfeit Christianity. The churches in the Roman province of Galatia were being troubled by a version of the Christian gospel that had been horribly corrupted. And people were being taken in by it. It's no different today.
The big question, however, is this: does it really matter? I mean, to me? To you? To people in general? How big of a deal is it? Suppose the fifty dollar bill you have in your wallet turns out to be a forgery. What's going to happen? You may not get anything more than sympathy. But it won't cost you your life. Not so in 18th century England. There are instances of people found in possession of counterfeit money receiving the death penalty – even though they had no idea that it wasn't real.
So what's at stake when it comes to Christianity? Suppose the version you believe is like the one being peddled in 1st century Galatia.  That version had been so corrupted that it was no longer able to do what Christianity is here in the world to do. It could not tell people the right way to heaven. It was like a signpost that had swung so far round it was pointing in completely the wrong direction. To follow it would lead only to eternal ruin.
That is why there is nothing more important than knowing the truth. What is at stake is nothing less than where we will spend eternity. We need to understand what real Christianity is. We need to do what it directs us to do.
So how do I know that what I'm hearing is the truth? Here are some important pointers: Real Christianity tells us that we all have sinned against God and cannot put matters right with him. It tells us that God in his mercy sent his own beloved Son, Jesus, to save sinners by dying for them. It directs us to turn from our sins and put our trust in Jesus, promising us eternal life if we do so. It warns us of eternal punishment if we reject him. It says that the evidence we have received God's salvation is a changed life.
Now that is a brief summary indeed but if you look at our church website ( HYPERLINK "https://www.gracebaptistcarlisle.org" www.gracebaptistcarlisle.org) you will see that this weekend (May16-18) we are having a series of special meetings devoted to this very subject of real Christianity. You are warmly invited to attend.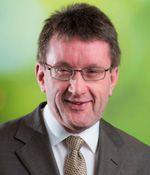 David Campbell
Grace Baptist Church
777 W North Street
Carlisle, PA 17013